Our pizza crust is made in the newest baking equipment – under the most sanitary conditions to guarantee you flavor and satisfaction.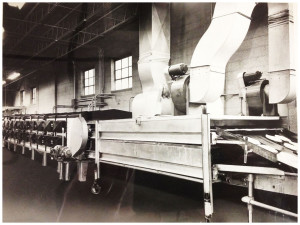 Andoro & Sons Pizza was born back in 1957, when husband/wife duo put their names together (Andrew & Dorothy Triulzi) to create "Andoro".  Their many years of experience and hard work in the pizza industry that is still instilled in the company today.  Their "Sons", Rob & Andrew, also helped grow the business.   Rob ran the company through the last two decades, and has recently handed the reigns over to new owners to help take this company to a national stage.   Rob is the creator of our masterpiece.. the "St. Louis Style Frozen Pizza" line.  This Frozen Pizza Line was established in 1996 and Andoro & Sons Pizza has not changed any of the original high quality ingredients.   Rob is now the VP of Sales and a major part of the future success of Andoro & Sons Pizza!
Andoro & Sons Pizza is based in Wentzville, Missouri and offers quality food and pizza products to retail, wholesale, and fundraising customers.  We currently service several hundred customers throughout eastern Missouri and a portion of southern Illinois with our quality pizza products.
Retail customers- Grocery & Convenient stores selling pizzas in select areas.  Contact us for any requests or information.
Wholesale customers -Includes pizzerias, restaurants, bowling alleys, and sports complexs… please check out our wholesale tab.  We cover a 250 mile radius.
Fundraising-  We offer the best quality products in the market and the fundraiser group keeps  40-45% of their total sales.  This is an Industry Leader!